Custom Built
Conveyor Systems & Packaging Equipment
Serving the world for over 20 years!
Conveying Your Products
Synchronizing your processes & improving your workflow
Automation Ideas manufactures custom-built conveyor systems and packaging equipment to accommodate any new or existing plant operation.
We are the
experts. Automation Ideas has equipped hundreds of companies around the world with the means to move product more quickly and economically through their plants. Whatever your needs, we'll deliver a custom-built solution that works for your operation.
WHAT WE DO
Industry Leading Conveyor Systems
Our conveyor packaging systems allow your workers to be more productive, your plant more efficient and your bottom line more profitable.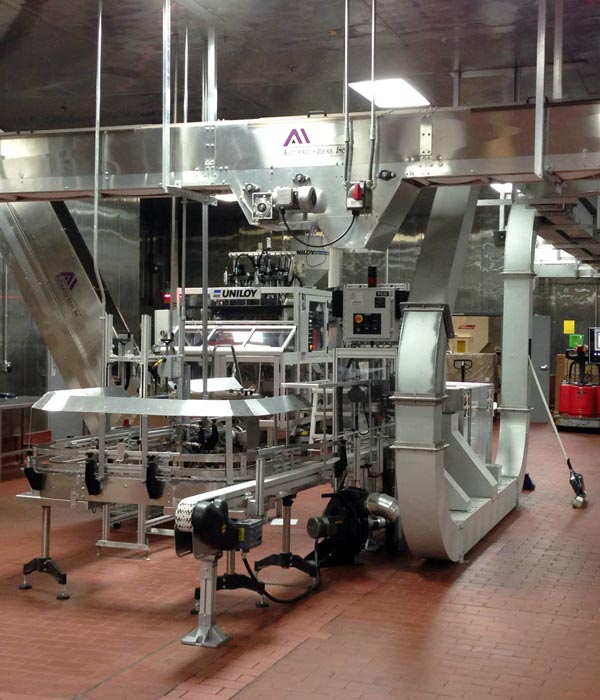 UNMATCHED SERVICES & DEDICATION
Conveyor Integration Services
Our engineers are experienced in integrating a wide array of conveyors to assist your production line automation.
FIELD-PROVEN
Cable Conveyor Experts
The most cost-effective way to transport containers throughout your facility.
Cable conveyor systems optimize your floor space by accumulating containers overhead and improves operator logistics for running the production line.